287 N. Maple Grove
Boise, ID 83704
CATEGORIES & HEADINGSdetails >>
Smoke Guard offers a full line of flexible smoke and fire protection solutions for your entire project. Our uniquely engineered flexible fire and smoke rated curtains address code requirements and reduce the structural impact on both renovation and new construction projects

Space conserving Smoke Guard systems return usable area to the owner on every floor, eliminating the requirement for additional construction that you find with other applications. Our flexible curtain systems allow you to incorporate efficient traffic flow and code compliant egress paths into your designs making effective use of gross square footage. All this is possible while providing superior fire and smoke protection to building tenants. The maximization of square footage in the building also contributes to the goals of sustainable architecture.

Concealed in the ceiling or a valance, Smoke Guard systems are deployed when smoke is actively sensed in that space, reducing nuisance deployments for the owner and building occupants. As the system deploys, each Smoke Guard unit provides the most efficient protection assembly on the market.
Vendor Showcase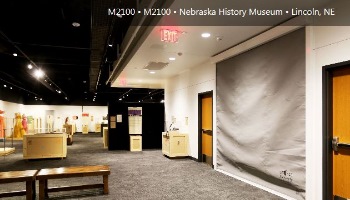 System Rating


The M2100 system is 2 hour (120 minute) fire endurance rated complying with the UL 10D standard and listed by Intertek Laboratories. The M2100 | Fire + Smoke system is also listed as compliant with the UL 1784 standard for smoke and draft control assemblies as defined in NFPA 105.



Clear Opening Sizes


¡Ü 16' wide by ¡Ü 12' tall



Housing dimensions


6.5¡± wide x 6.5¡± tall



Unit electrical control


System controls are listed in accordance with UL 864 for releasing devices. External control box mounted outside of the unit, may be mounted up to 30 conduit feet away.



Emergency power source


Each unit has a battery that can power the unit for up to 18 hours on loss of primary power. Emergency power source will take over automatically if primary AC power is disrupted.

read more